BAAT Medical and Basko have developed a Swing Phase Lock, an innovative knee joint, that can be used in a leg orthosis for people with a progressive muscle disease. This knee orthosis replaces the conventional brace for people with knee problems and works in such a way that the knee is no longer fixated in a straight position. The patient can regain knee movability again by using this joint. This will ensure a better walking process for the patient, which may also prevent the patient from developing hip problems from walking with a fixed brace.
In this project, DE DESIGN focused on developing a comfortable, high-quality orthosis that supports and encourages the user in their everyday life.
Red Dot Winner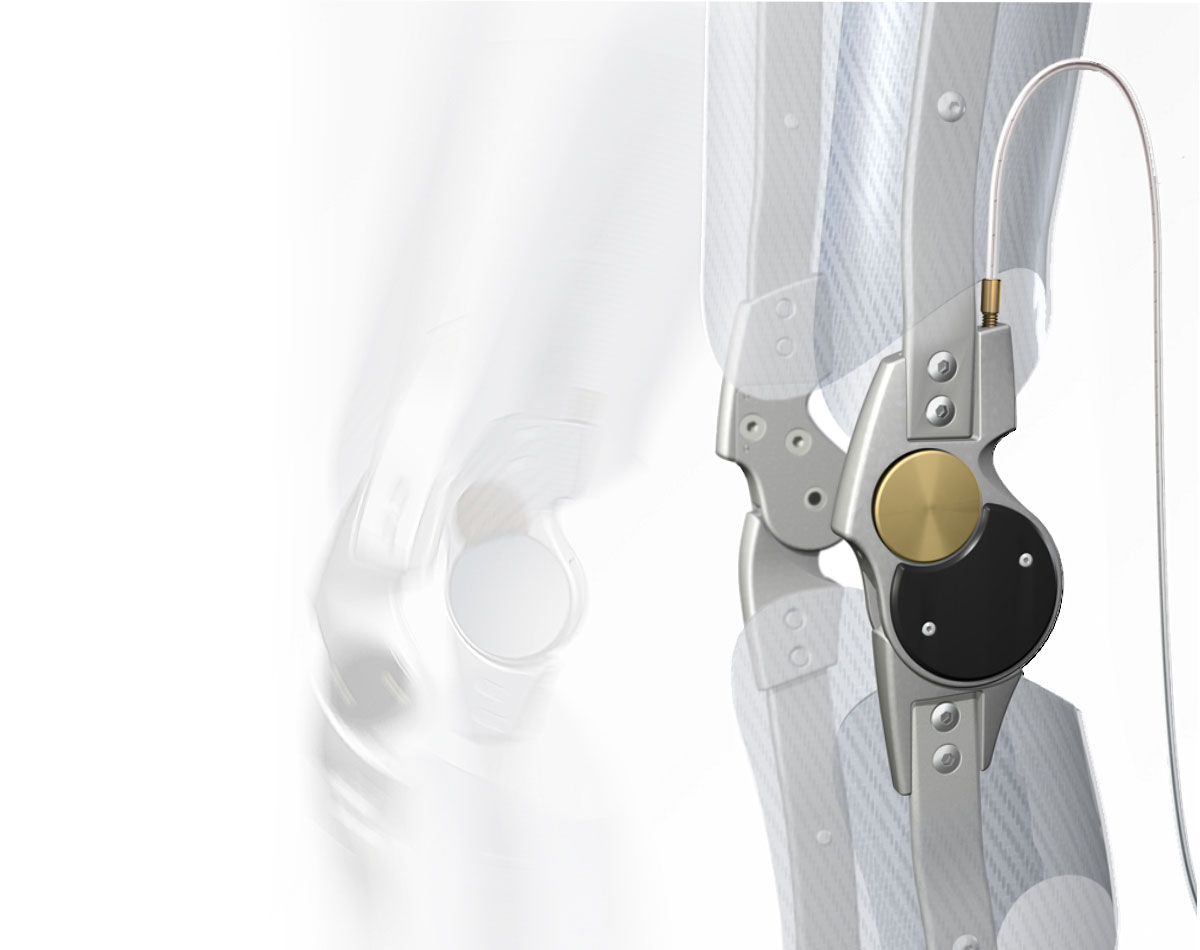 An orthosis that encourages the user when wearing it either visibly or invisibly
The innovative hinge system in the orthotic knee joint supports the natural walking behaviour of the user. The orthosis is designed in such a way that the user can feel confident when wearing it either visibly or invisibly. The design of the orthosis is very flat and curved to fit closely to the body, making it barely noticeable when worn under long trousers. However, the biomechanical design also ensures that the orthosis is an attractive object that exudes quality and boldness, to encourage the user when they decide to wear shorts.