Design the next generation of tractor tires for Vredestein.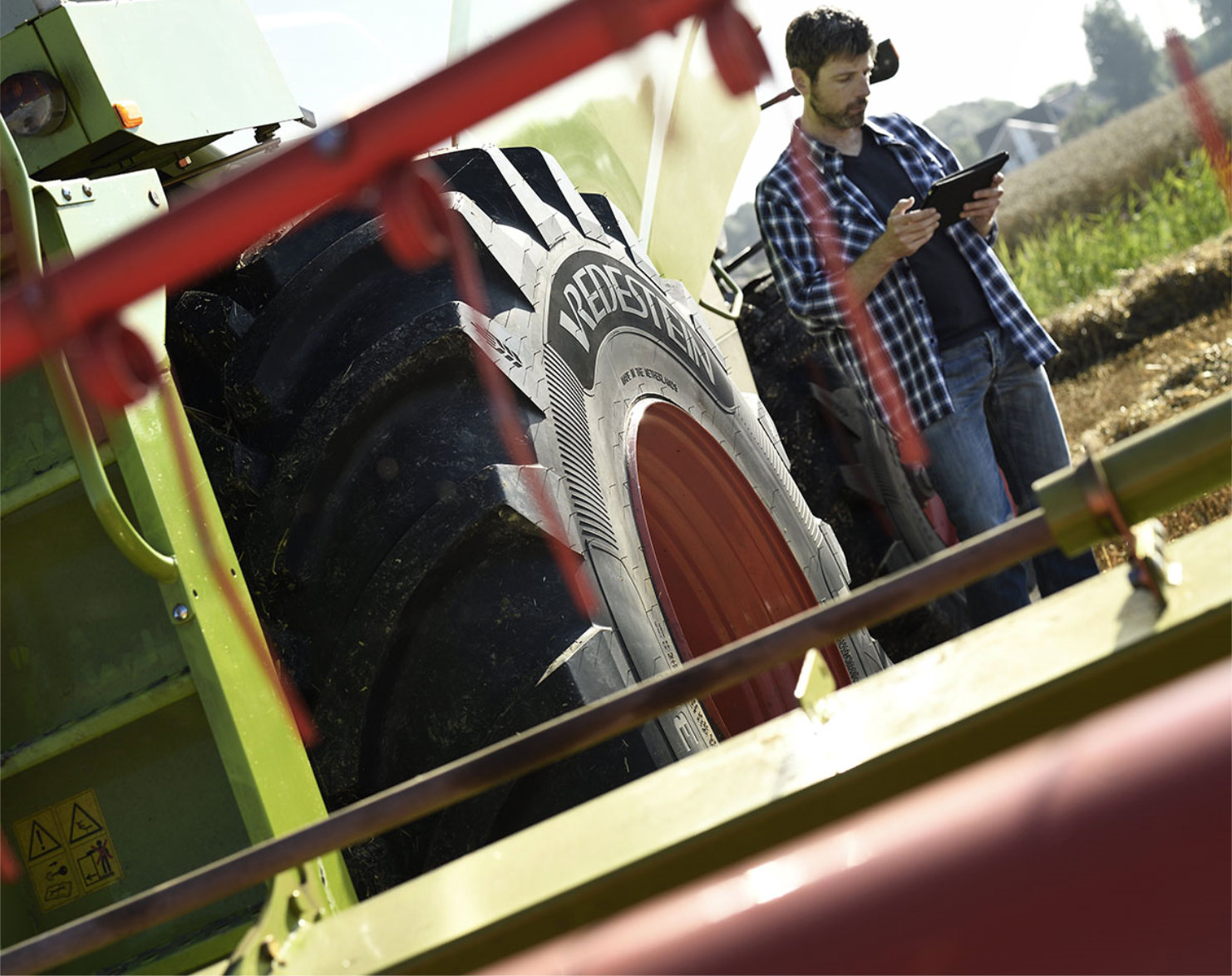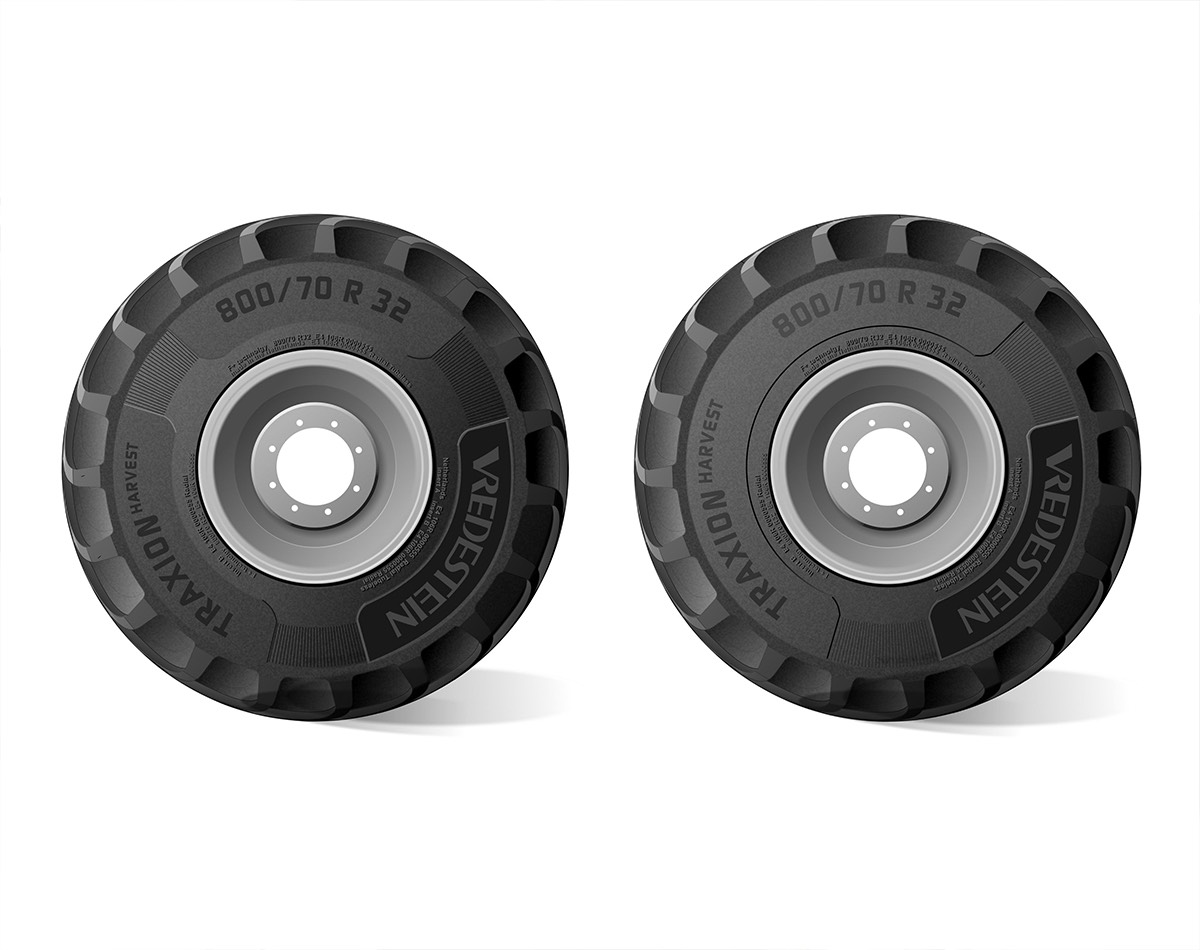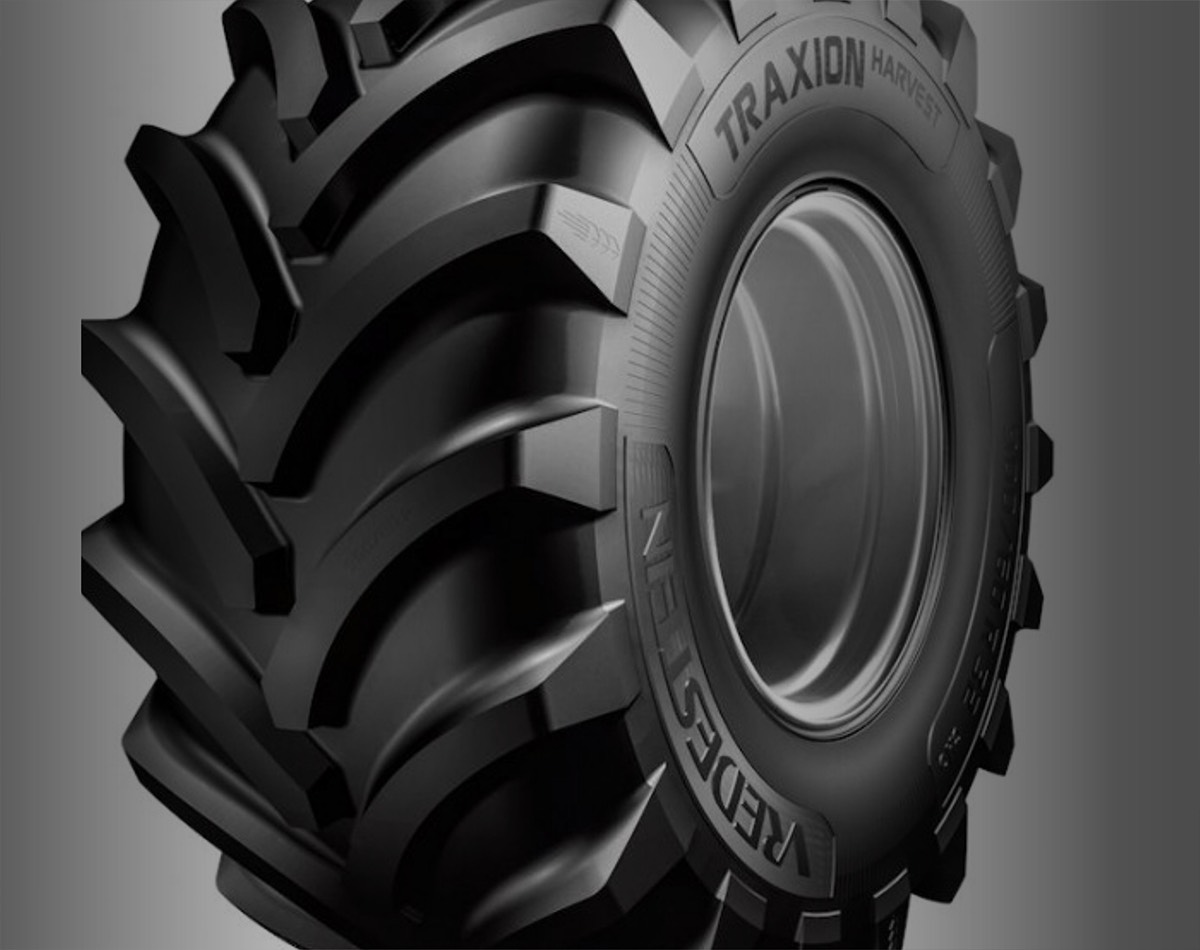 State-of-the-art radial harvester tire
This new Trekker tire (called the Traxion Harvest) has undergone a metamorphosis in terms of appearance, thus better reflecting the features of the tire and the brand perception of Vredestein. The new styling is based on previous market research and a brainstorming session in collaboration with Vredestein. The values from this prior research can be seen in the design, which puts the focus on grip, comfort and wear resistance. The tire has a robust and sturdy yet elegant appearance.
Ideation & Concept development