Create a design antenna that maximizes signal reception indoors. The placement of a TV antenna will significantly impact the reception of signals. While the antenna is in use automatic-gain-control ensures that variations in signal strength are not impacting the quality of your watching experience which is becoming more and more important with 4K ultra HD content.
Red Dot Winner 2019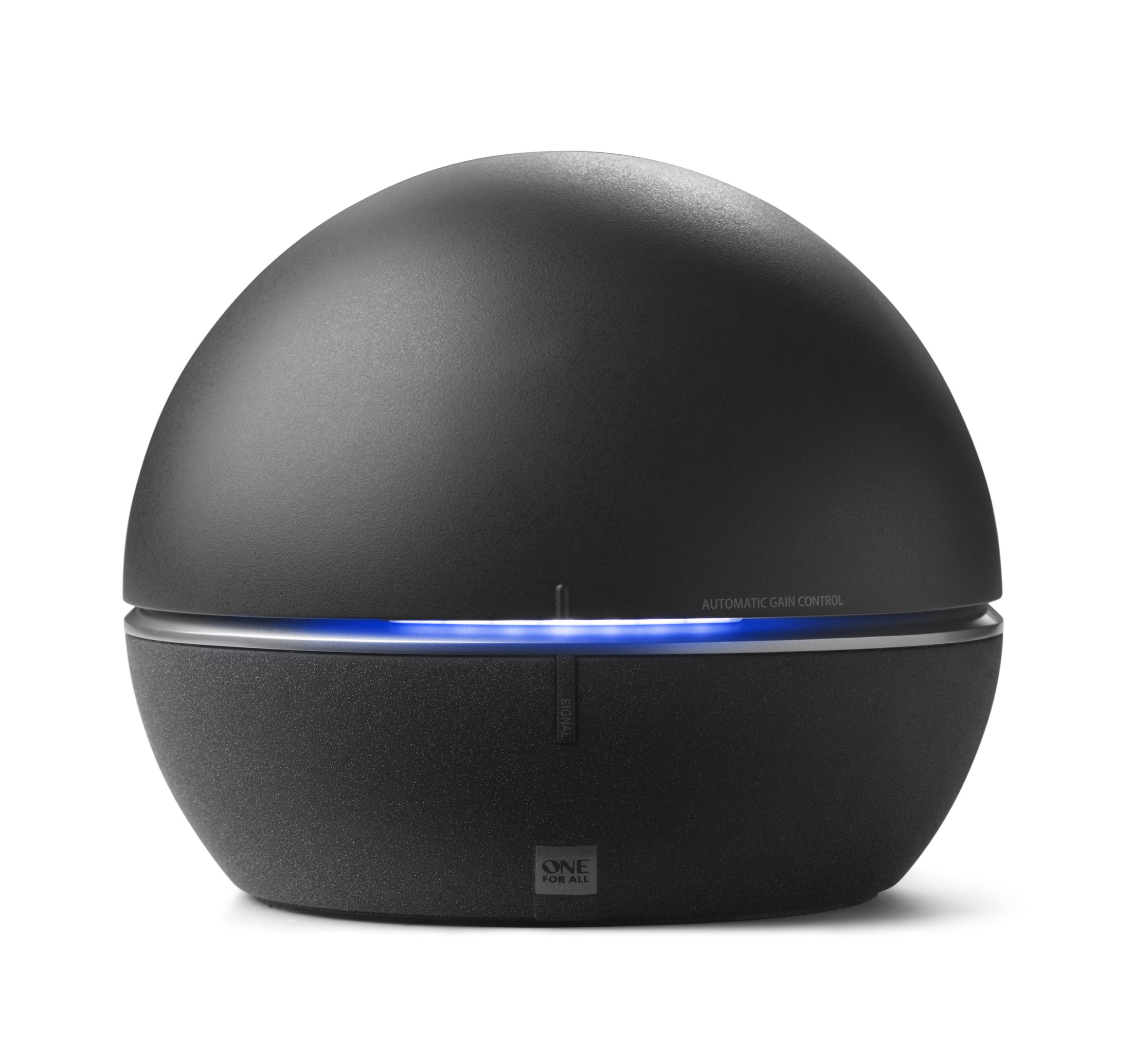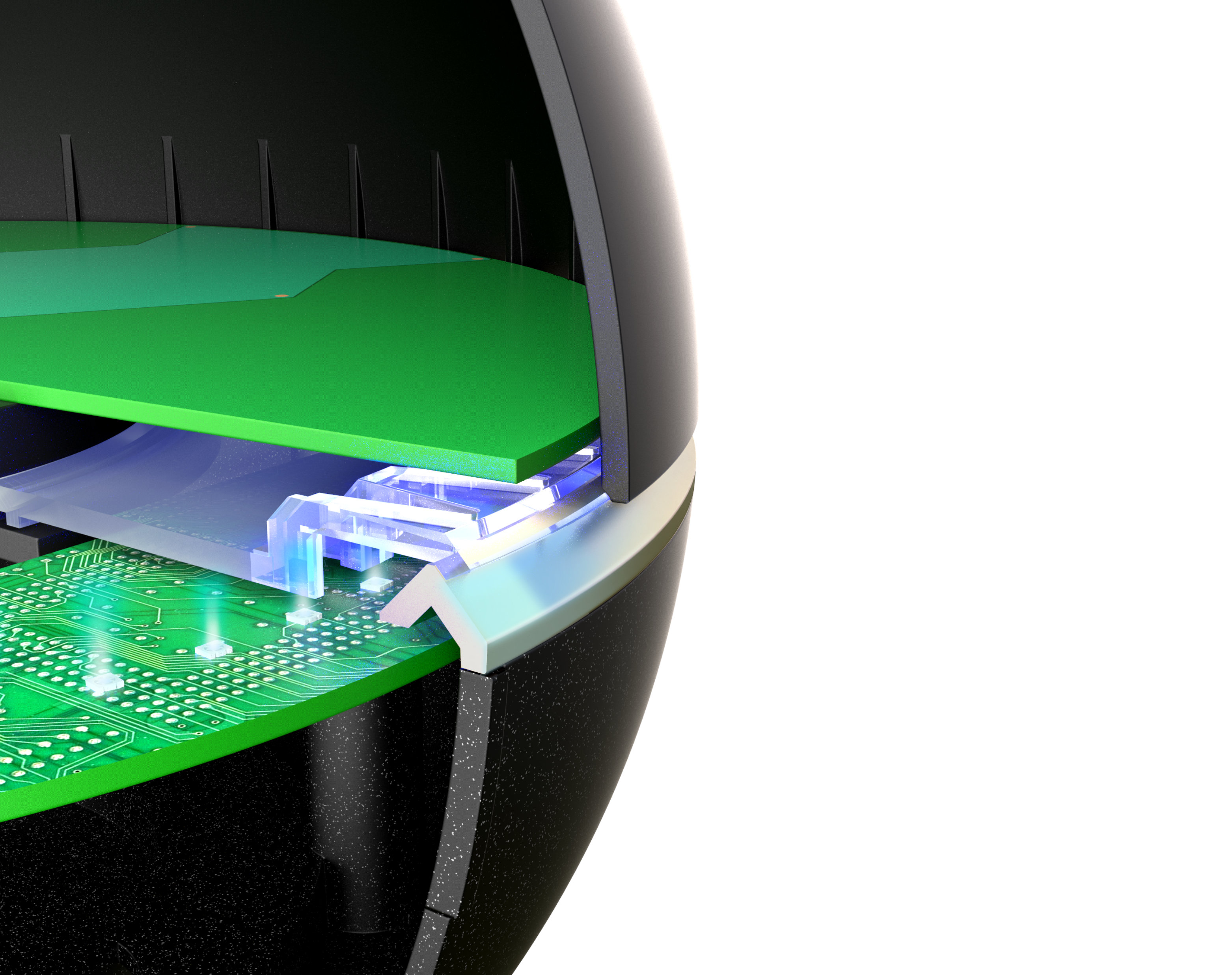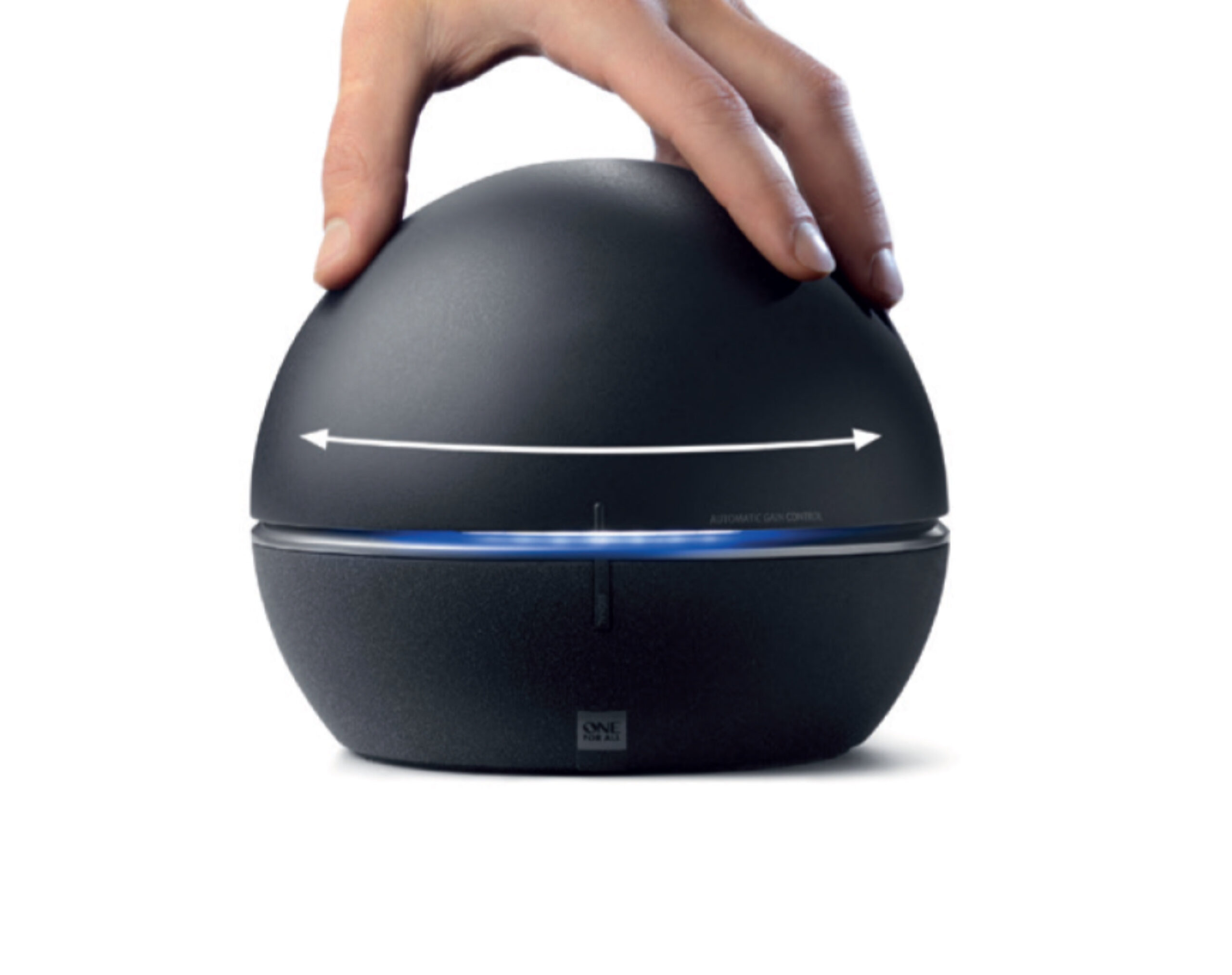 The artful Ball Antenna for your home
With its rotating design and latest technology integrated for clear image quality, this antenna brings excellent reception to your home. The antenna convinces with ease of use, a discreet light ring indication and shielding against radio signals.
Optimal signal strength
Users can tune One For All's Ball antenna by simply rotating the dome, indirect light provides a visual indication of the signal strength to make tuning seamless. The better the signal, the more light will be revealed. Through the ball shaped design, tuning of the antenna will not change the shape and appearance of it.
Ideation & Concept development