The kitchen has become the central place in the house where atmosphere and quality time are important. Music plays an important part in this, but a radio or stereo can disturb a carefully chosen interior. This was the reason to develop an audio system that, just as kitchen appliances, is built into kitchen furniture.
Own product concept
in collaboration with Harman/Kardon and Verburg Audio
Red Dot Winner 2011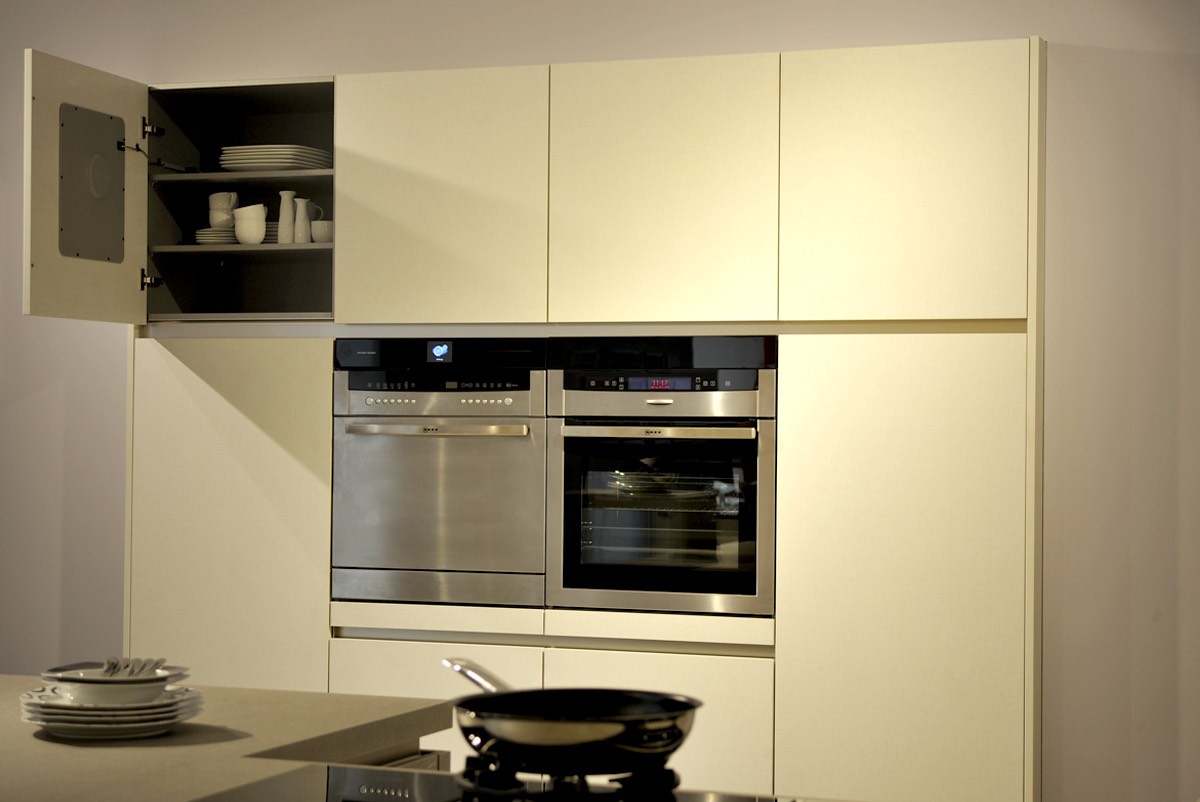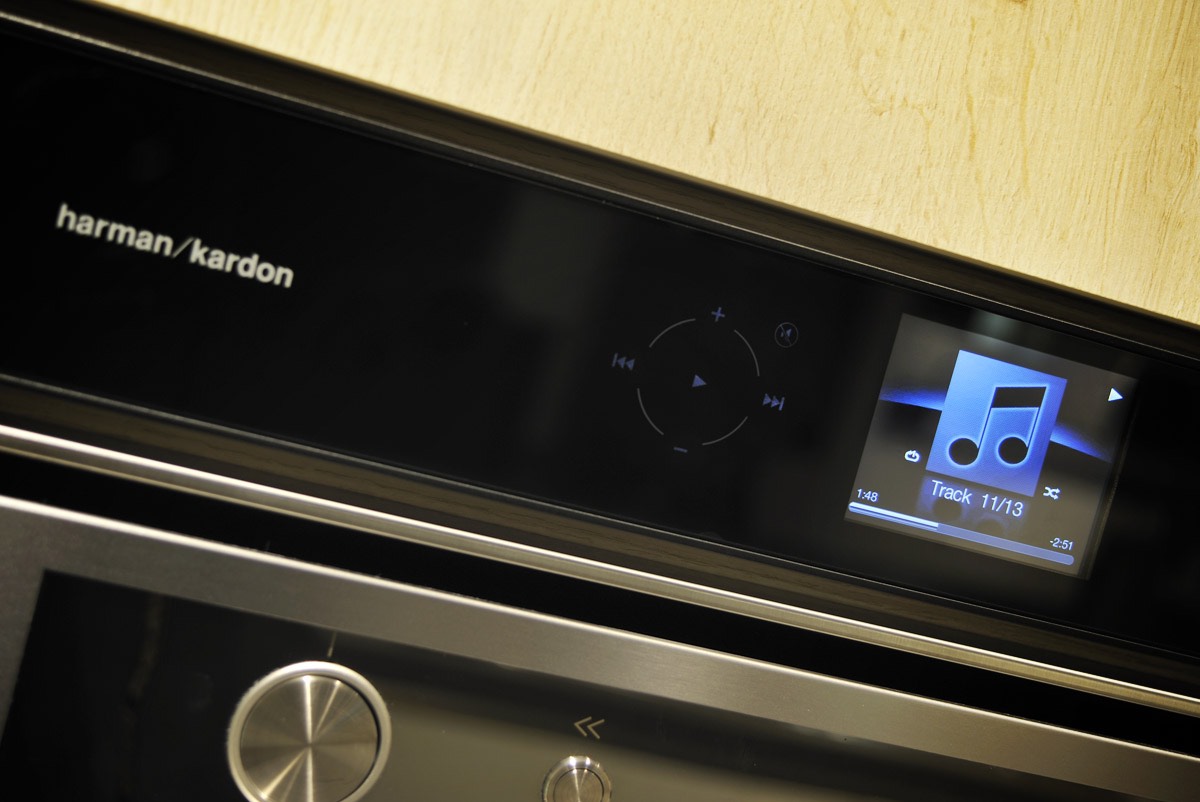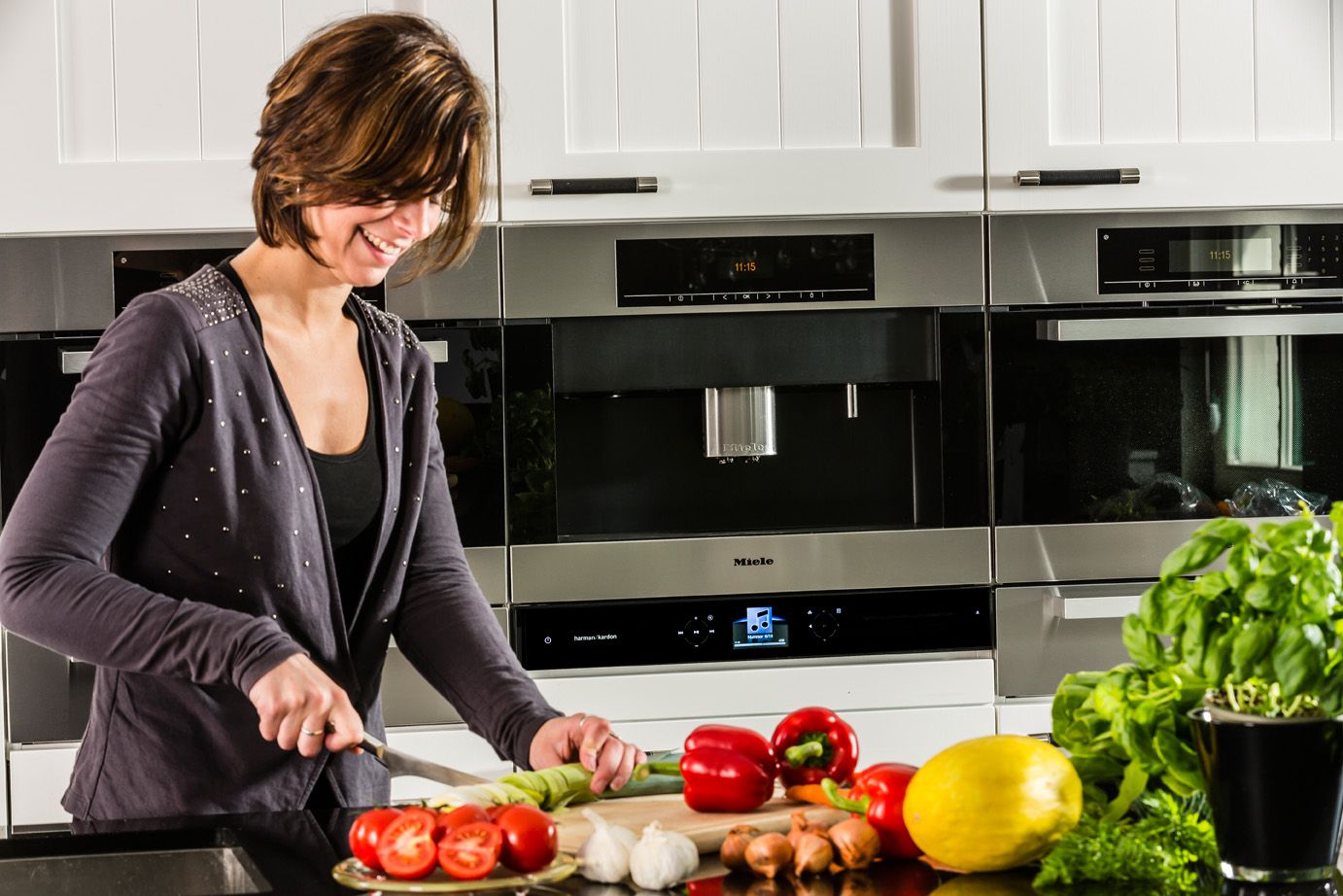 The MaestroKitchen 100 music system provides maximum enjoyment and minimum visibility
An eternal battle comes to an end: have a comprehensive kitchen music system, but no visible cables, speakers or subwoofer. The MaestroKitchen 100 music system can be subtly integrated into any existing or new kitchen. From the sophisticated full-colour control panel, anyone can choose their favourite music on the FM radio, digital radio and CD player or via the supplied docking from the iPod/MP3 player and USB stick.
Subtle inegrated design
The Harman Kardon Maestro brings perfect-sounding music into your kitchen. But where does that great sound come from? Your guests will undoubtedly ask themselves that question, since the smart integration makes the system almost invisible. And the two speakers and subwoofer? They do not take up any cabinet space, which is achieved through a unique system in which the cabinet doors function as part of the speaker.