Space and movement restrictions in intensive care units, operation rooms or other laboratories demand high versatility of the equipment, ease of adjustments and flexibility. To design a ceiling-mounted surgical boom, that can utilize high space efficiency is, therefore, an important step towards better performing and ideally equipped hospitals.
IHB Operations B.V. Skytron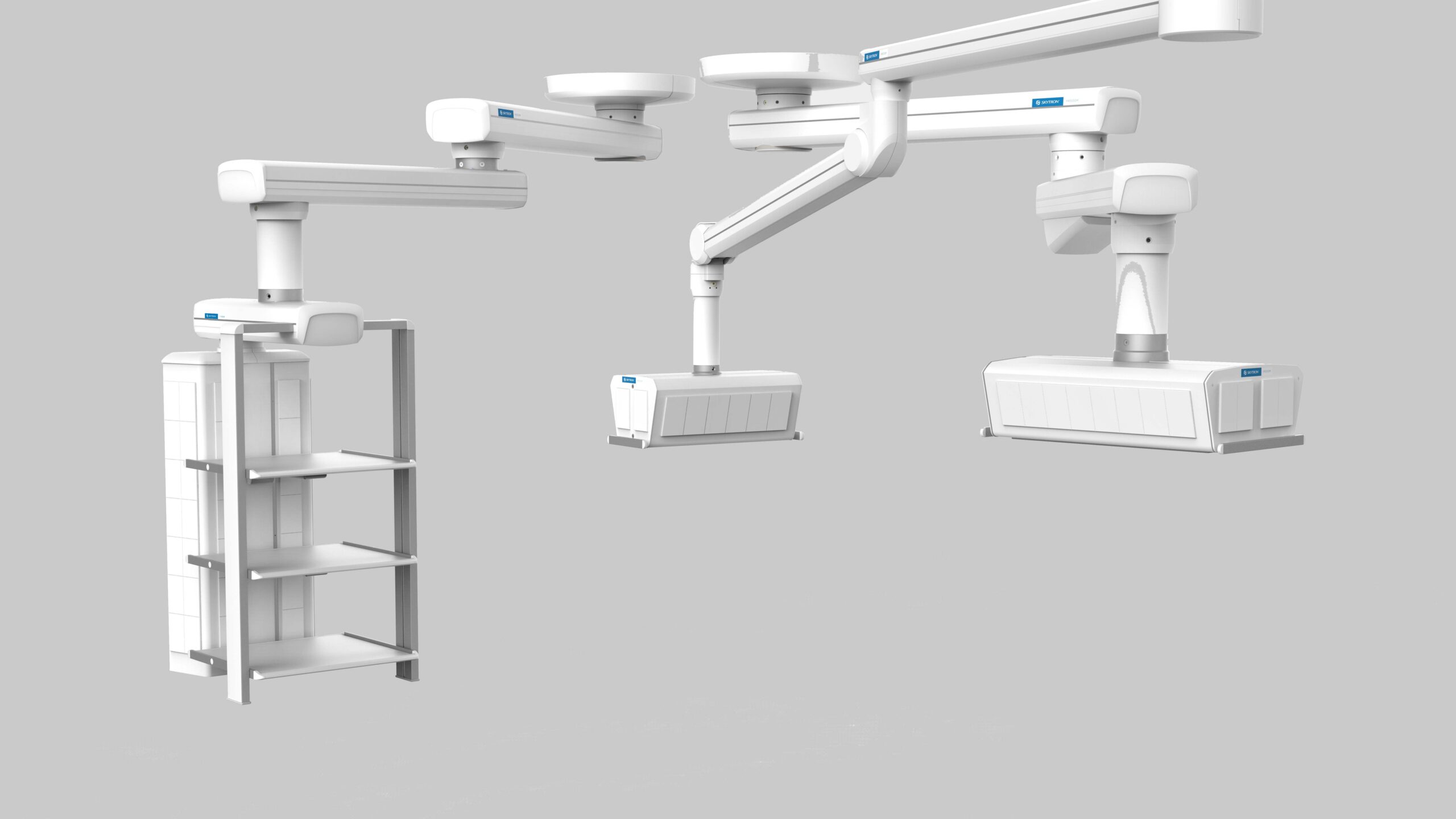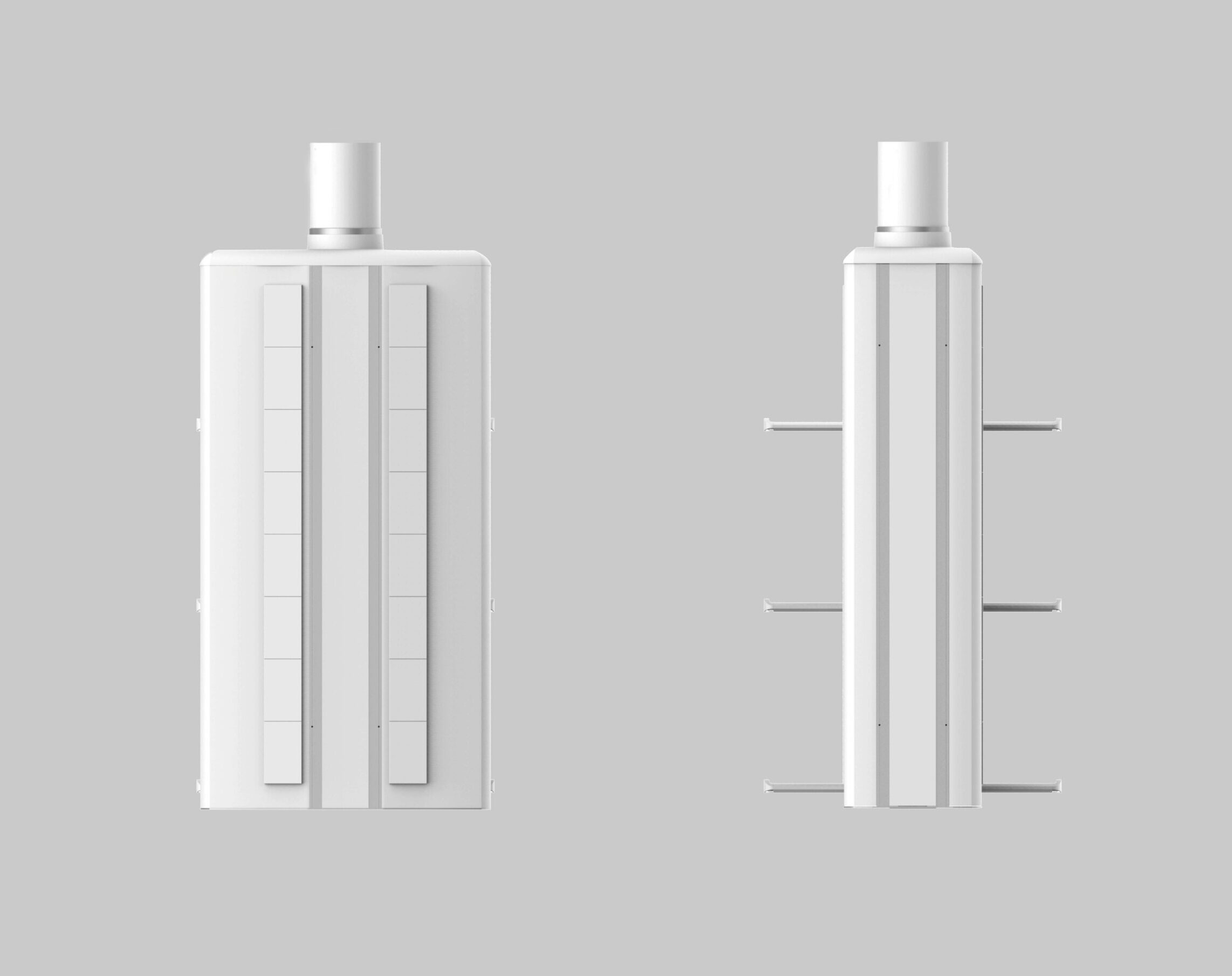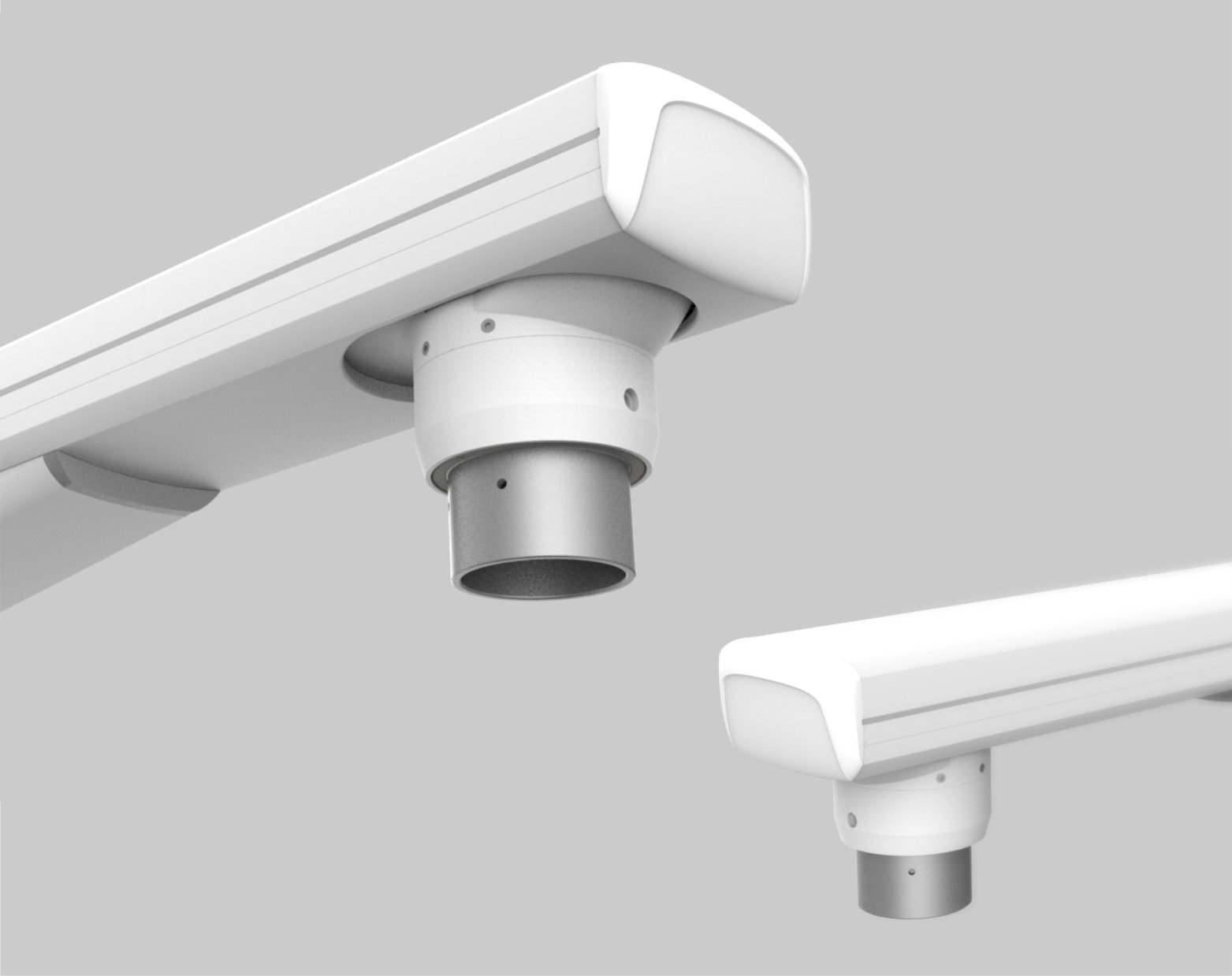 Create Safe, Efficient, and Flexible Medical Environments
The Freedom Boom offers an all-round solution for the placement of equipment, gases, power, lights, and information. It is based on the insights shared by healthcare teams and provides increased safety and customization options. The 360-degree solution with 5-stack mounting is drift-free and allows healthcare workers to focus on the most important aspects, their patients.
360 degrees access to all of your equipment
The Freedom boom offers unconstrained arm movement in an Intensive Care Unit. With its single mounting system and arm lengths up to 9' 7" the Freedom boom allows equipment to be positioned anywhere to truly open up the space. Utilizing a single mount simplifies installation and cuts down on extra construction costs as well, while still offering all of the utilities and equipment needed for any procedure.