The development of a game designed by Hans Beeftink into a product that is easy to produce.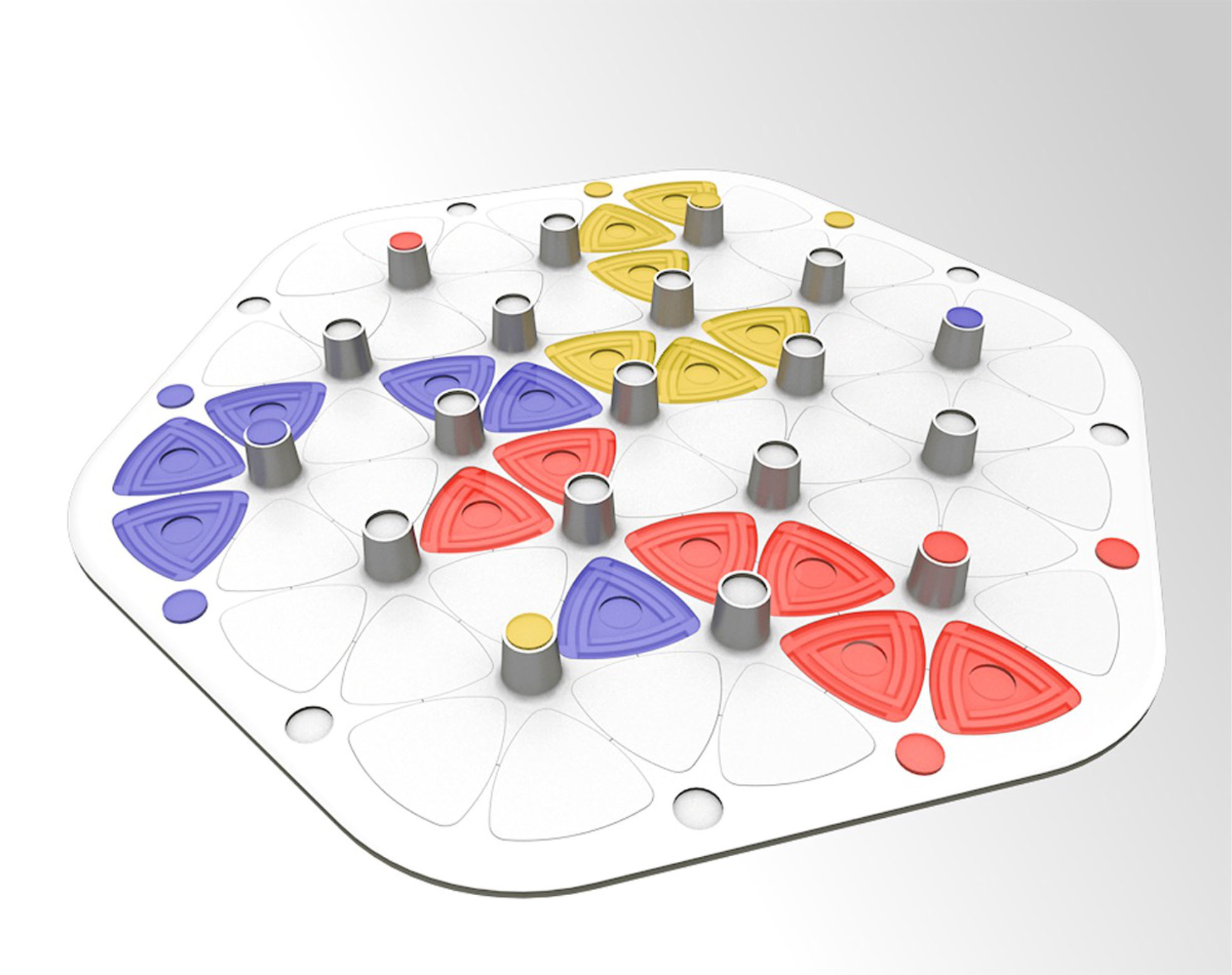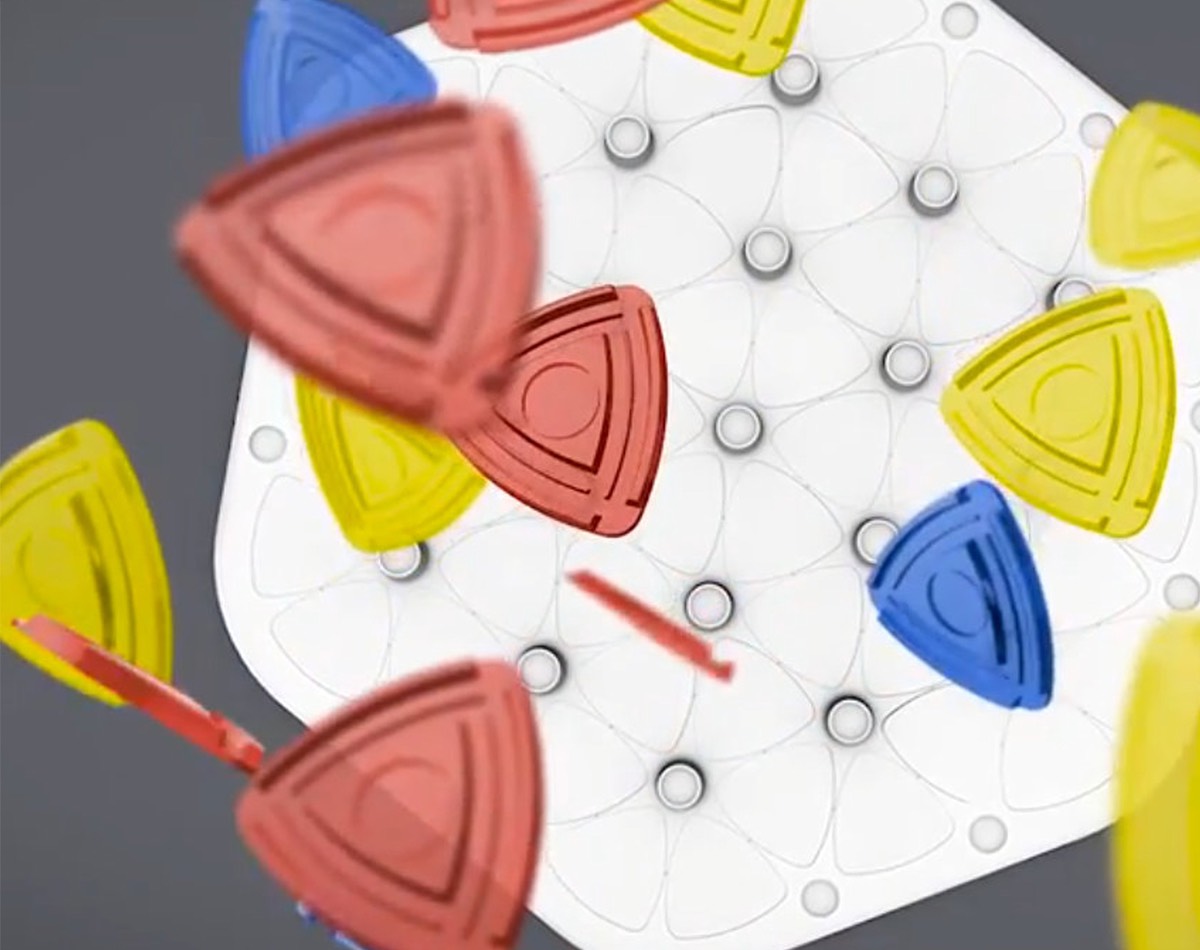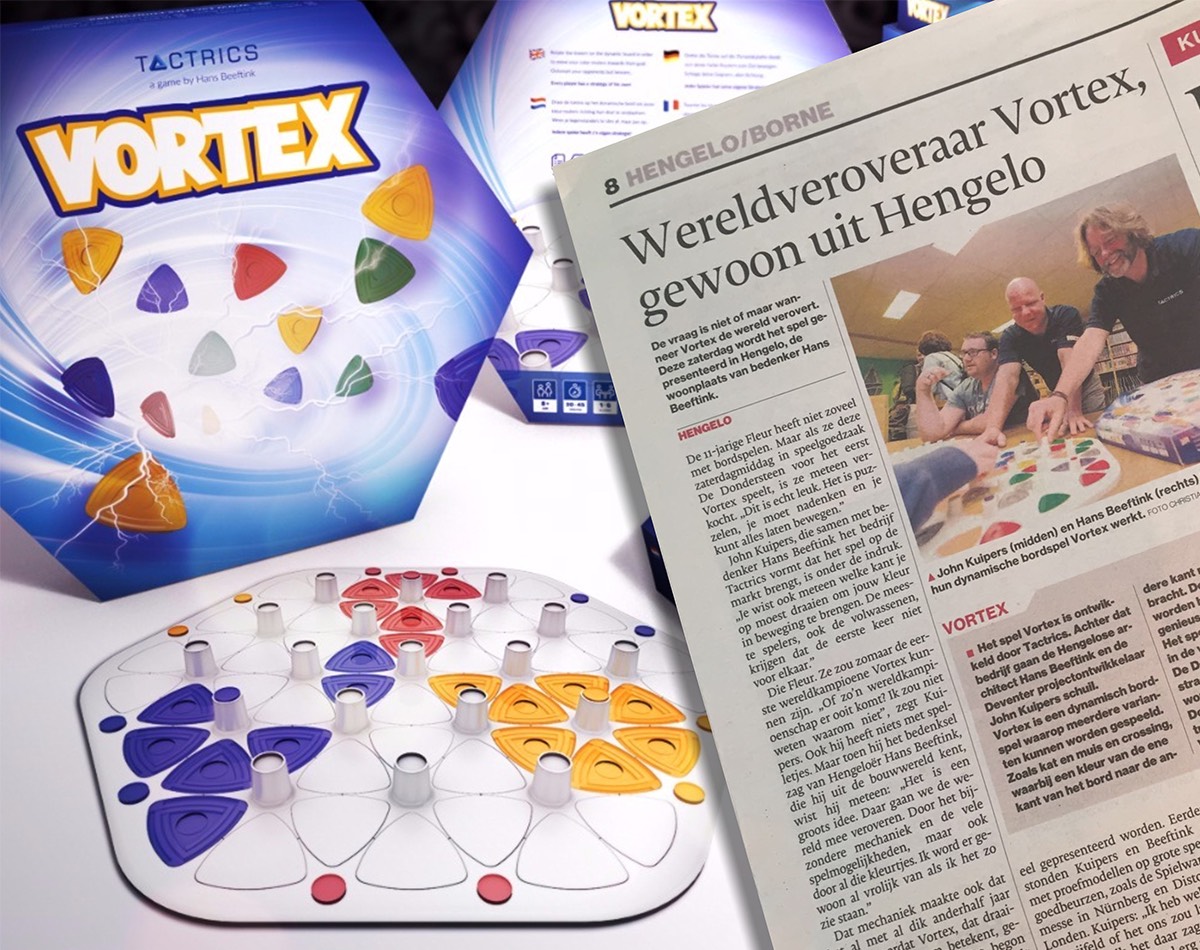 Vortex - Clever game
This award-winning, dynamic game is incredibly clever. Players start with six segments of their chosen colour, formed as a circle around a tower. Outsmart the other players and be the first to successfully move your segments across the board and reassemble them at their destination, whilst sabotaging your opponent(s) along the way. The towers lift and rotate, Allowing you to move your pieces across the overlapping circles towards your goal. It takes two minutes to learn and you will want to play again and again!