Manchester United Football Club and Apollo Tyres signed a contract to make Apollo the official tire partner of the club. In addition to providing the tires, the focus of the partnership lies in the encouragement of a healthy style of living and support for young people who engage in sports. To make this collaboration tangible for the club, Apollo asked us to design special tyres.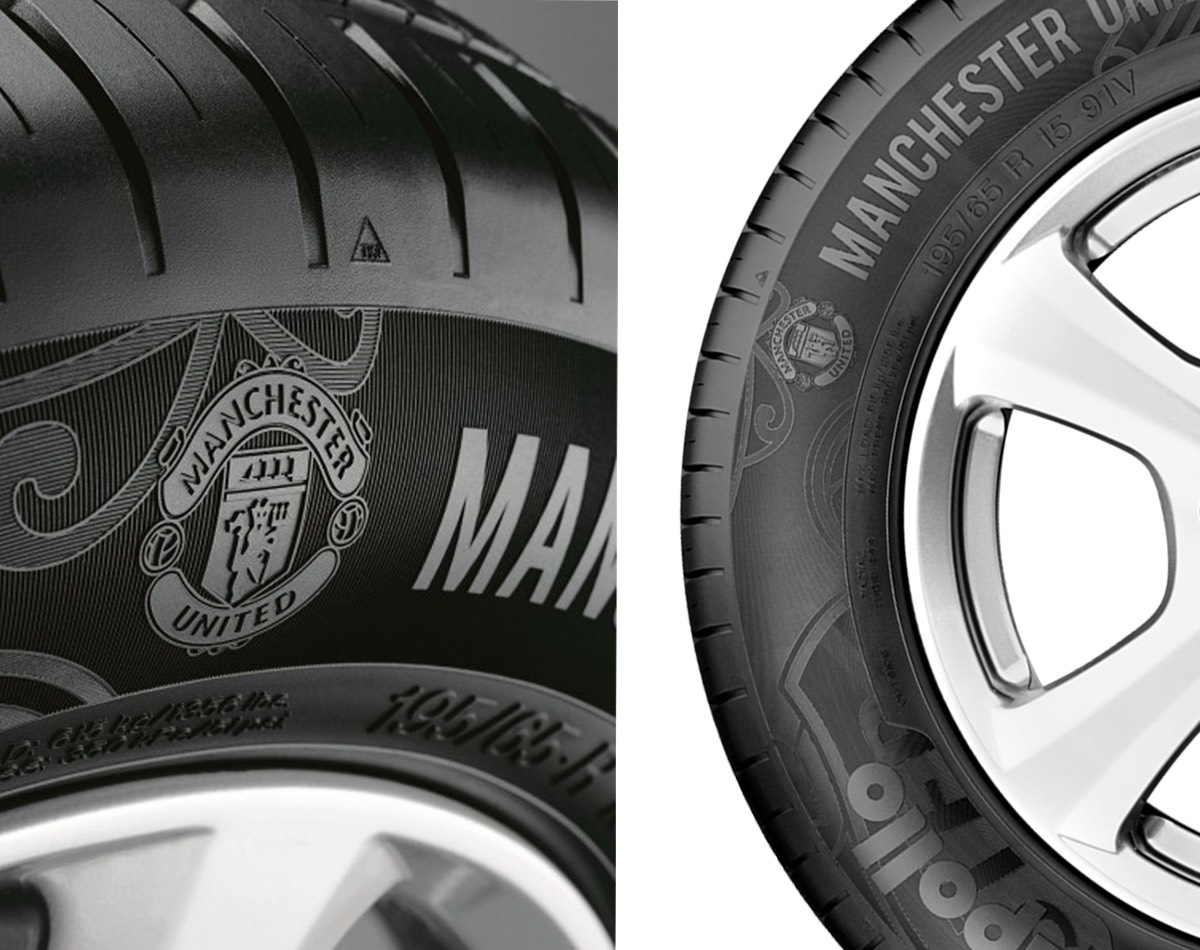 Tyres that reflect the team spirit of Manchester United
The design of the side engraving is striking and daring. It reflects the club experience of Manchester United. At first, these tyres were intended to use only for the players' buses, but due to the great enthusiasm, they became available for passionate United fans as well.