One for All wanted to extend their line-up of TV stands. After the succes of their Tripod TV stand the market was asking for a more stable version that would be pass the UL certification. The all new Quadpod TV stand is designed using the same natural materials and design intend as the Tripod version.
The Quadpod TV stand combines functionality with aesthetics. The additional soundbar mount completes the setup. Through the universal design it will hold any type of soundbar, with or without VESA mounting holes.
Red Dot Winner 2022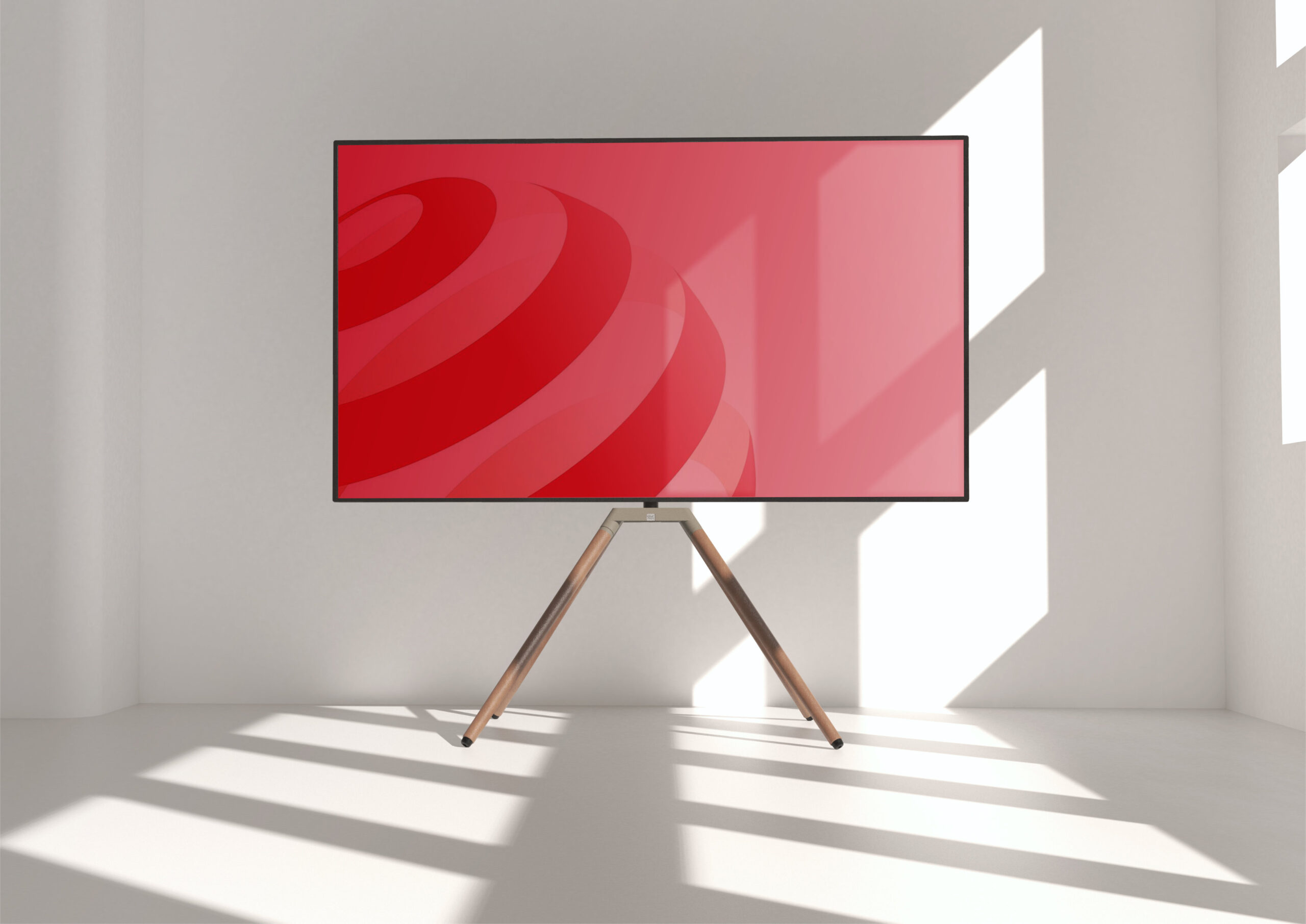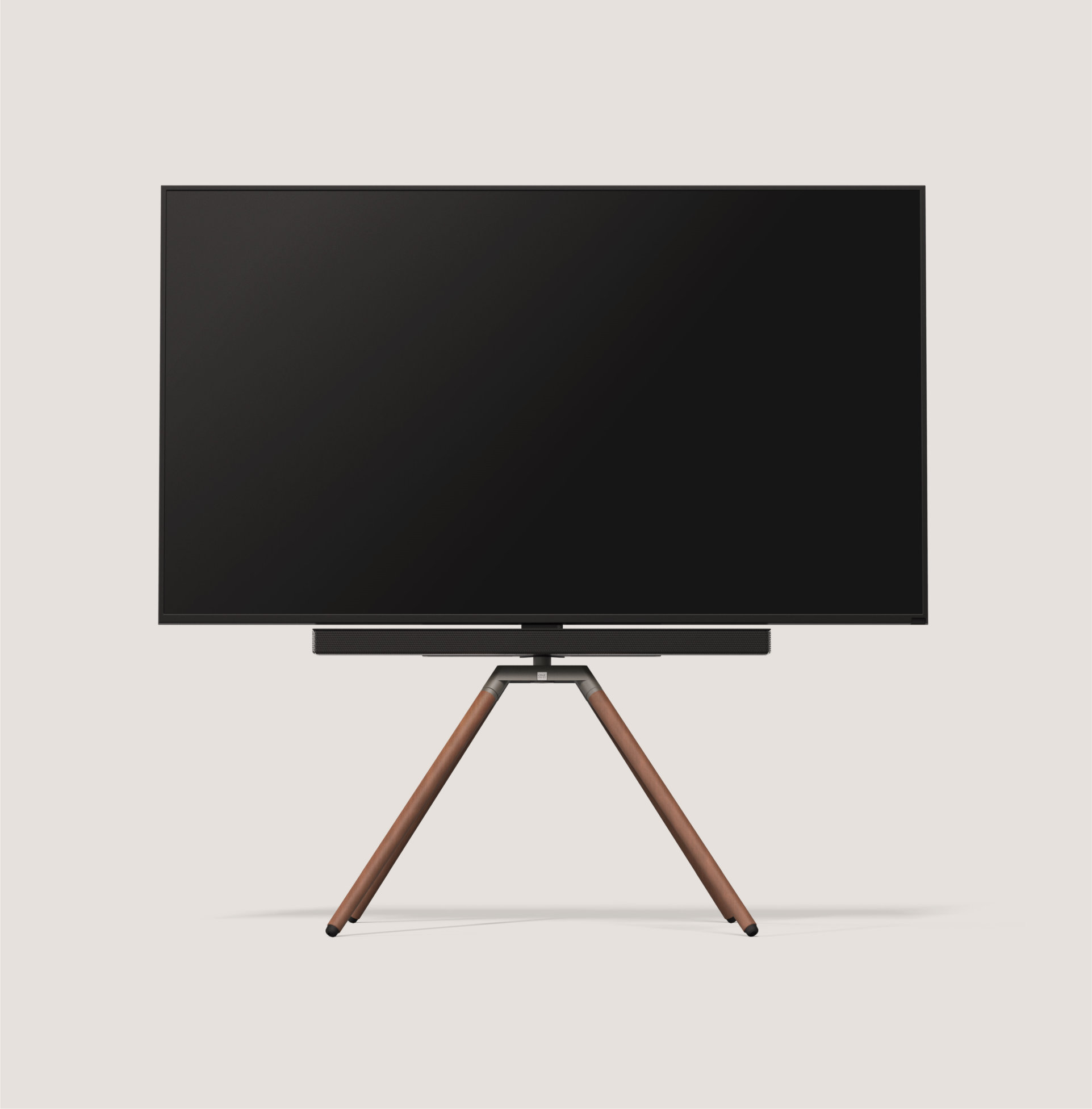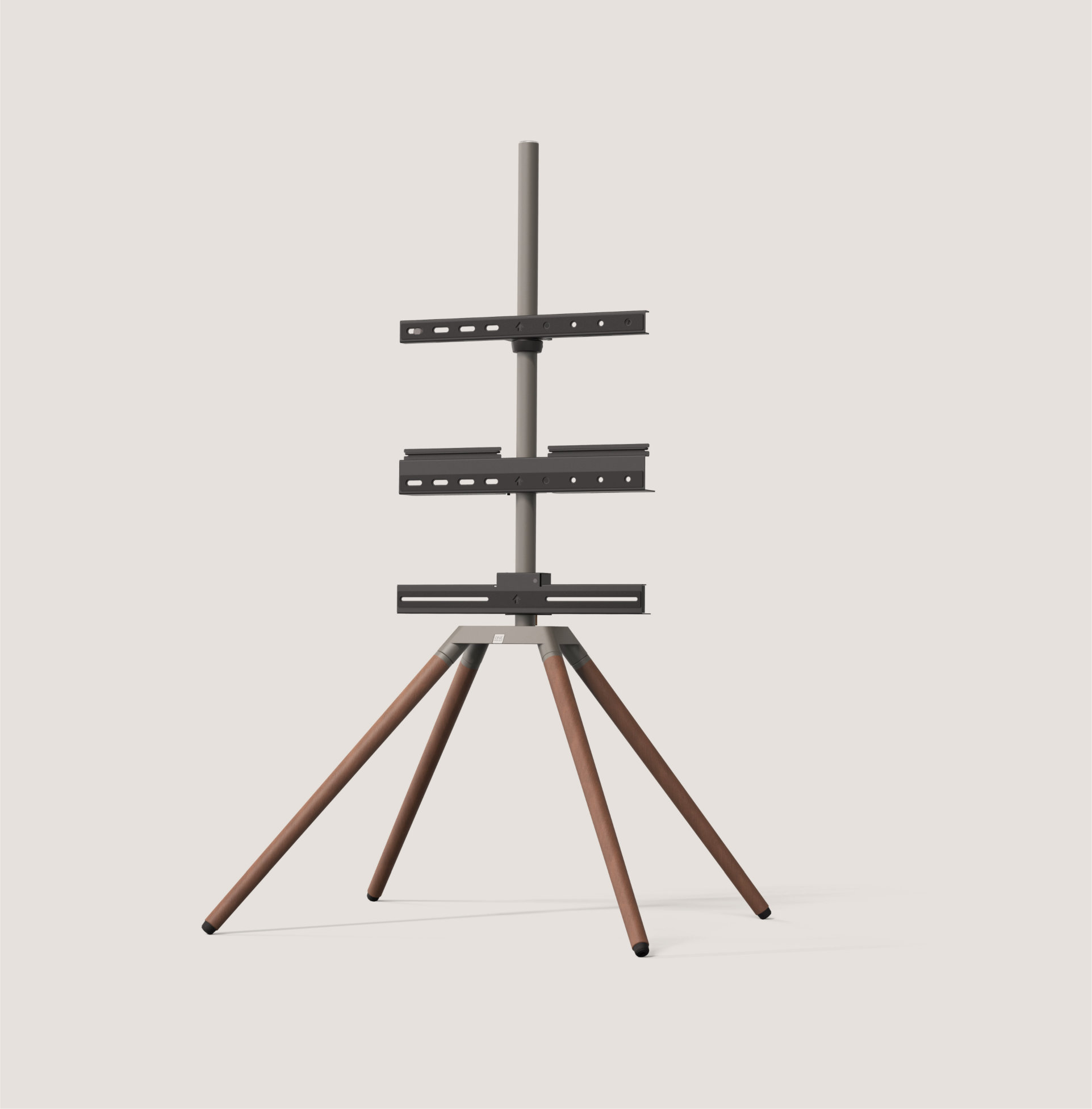 Elegantly presenting your TV
The combined use of wood and aluminium give the stand a distinctive character that fits the home interior. Simplicity of the clean design makes the mounting process seamless and the turning (rotate the TV) function easy to understand . The functional VESA arms offer space to mount additional AV devices behind the television. This will help to create a very clean setup. The four wooden legs offer stability to even the biggest televisions. Designed to pass the desired UL test.
Part of your interior
It's the little things in life that matter. That's why we are meticulous about the finer details – even in our TV stands.
We design to save space by creating a clean and minimalistic look which complements any stylish interior. Using only the finest materials, we guarantee a top of the range TV floor stand that really becomes part of the furniture!
One for All
In perfect harmony with the brand One for All offeres the Quadpod a solutions for all your devices. Designing a universal TV stand has some challanges! TVs come in all kinds of variations, soundbars come with various mounting solutions and your TV boxes have no mounting solutions at all. With the Quadpod we managed to offer a true universal solution that will keep your set-up as clean as possible.
Ideation & Concept development