Design a universal remote control that fits with the new "hybrid" tv users. These users combine 'new' streaming services with 'traditional' tv (linear content). The challenge was to combine the modern, compact form factor with all the controls (number of keys) needed for these users.
Biggest challenge is in the smart backlight construction. Finding a low-cost solution to combine two states (icons) in 1 small key for the complete lower section of the RCU. While both functions need to have backlight.
Red Dot Winner 2022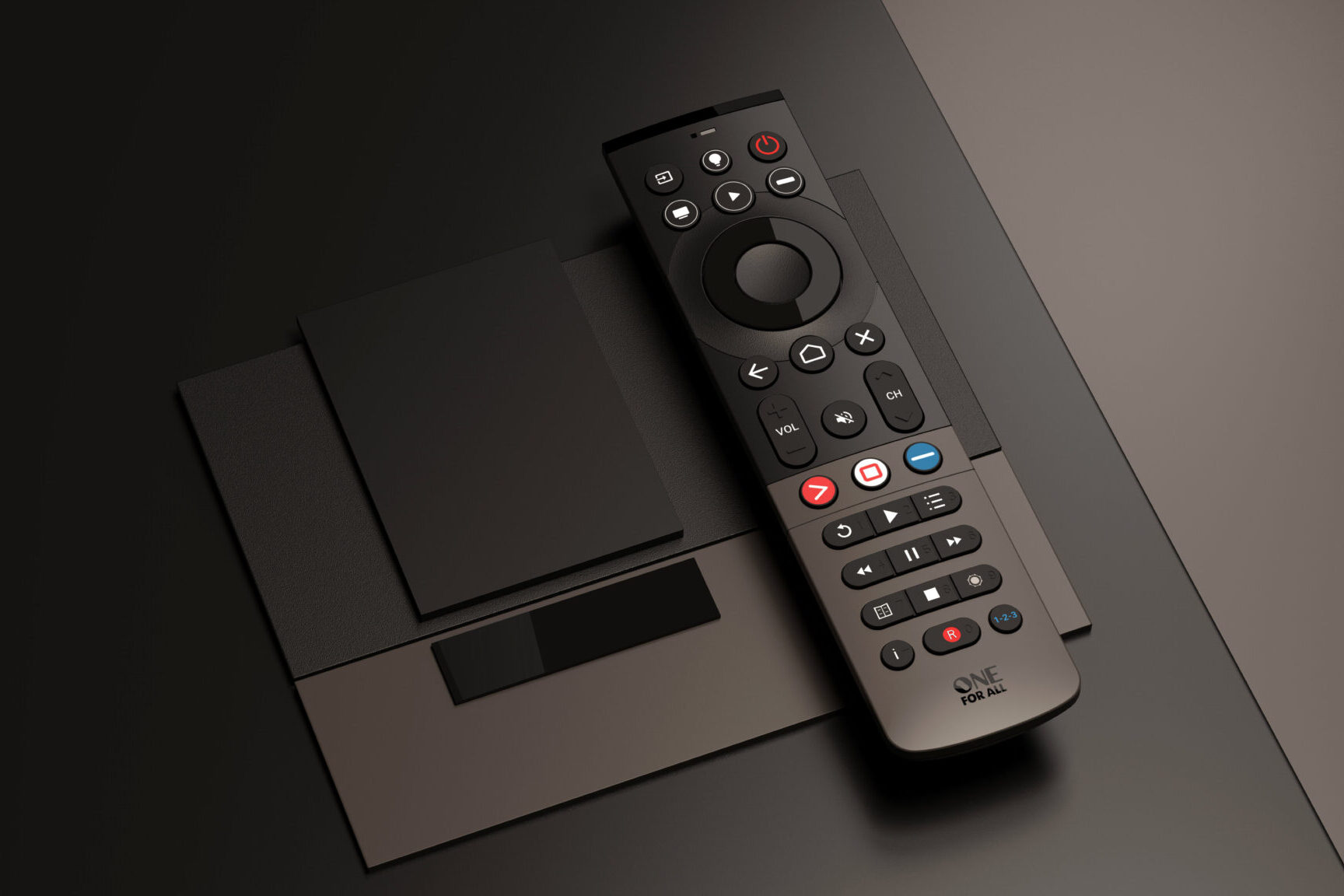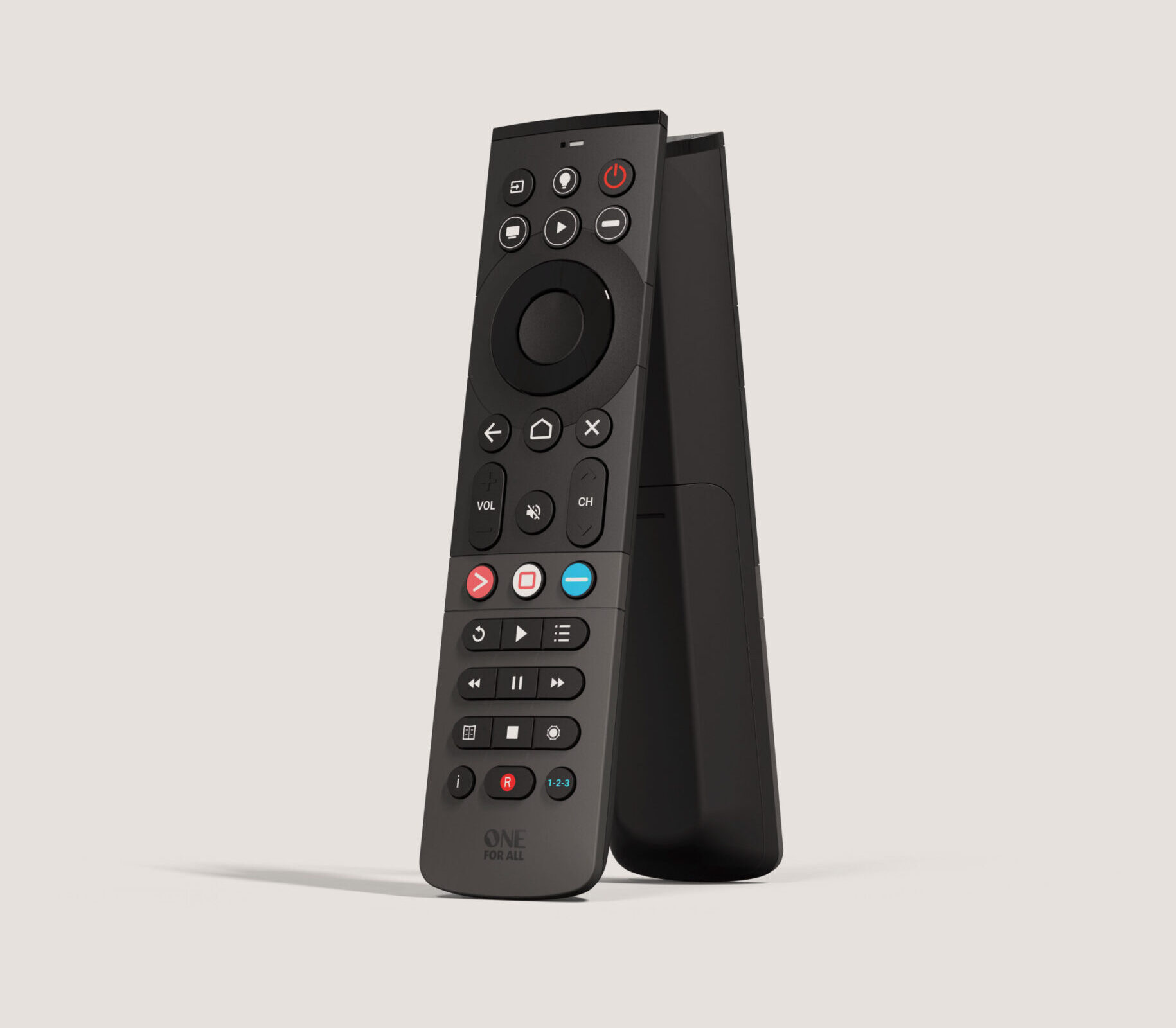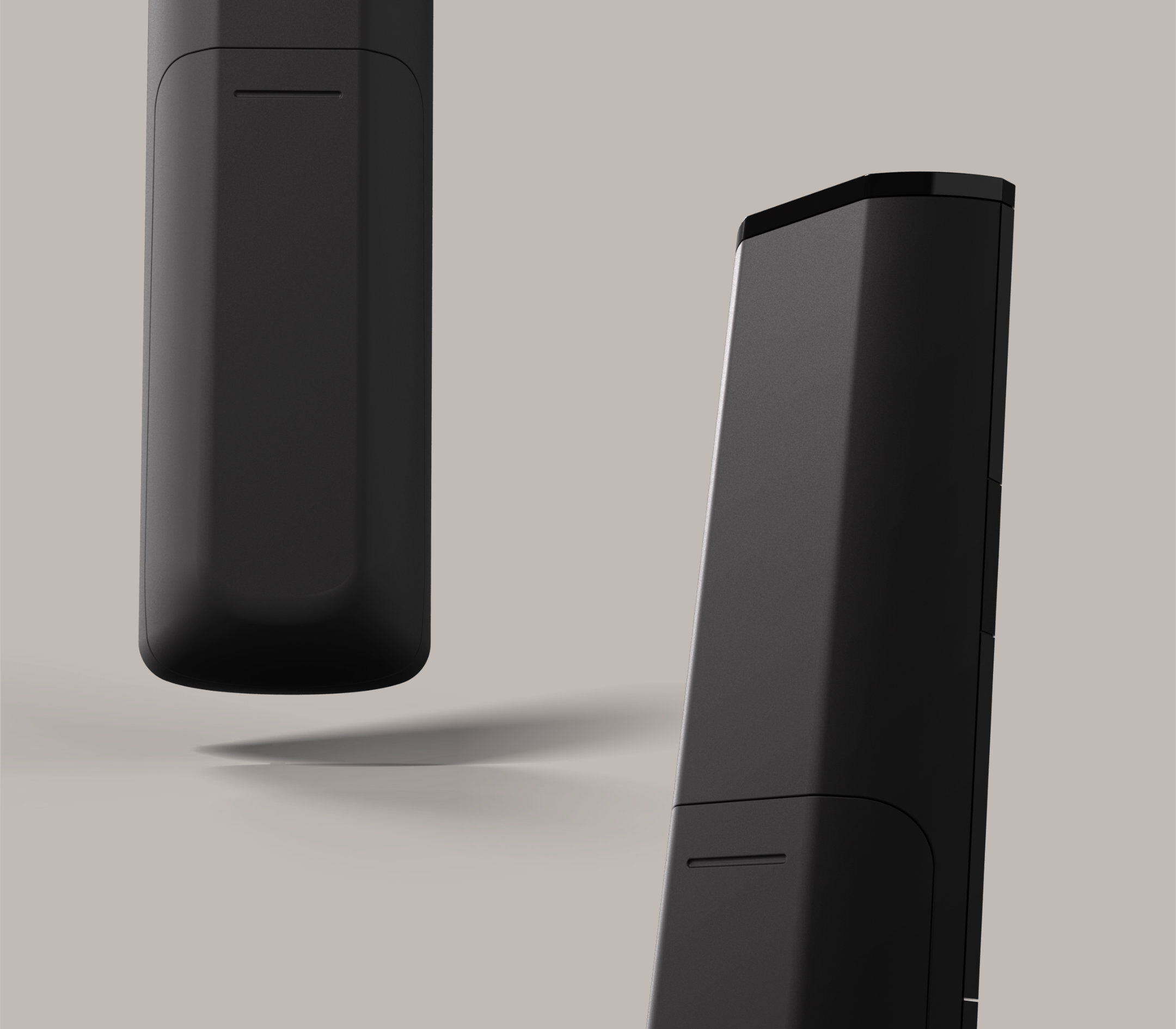 Smarter streaming
The sharp housing lines create a contrast with the rubberised back. The soft touch keypad has full backlight to create the best user experience in all lighting conditions. This keypad also includes the smart feature that makes this remote unique.
Digits or no digits?
The universal Streamer QS remote is designed for the hybrid TV users. They like all their new streaming services, but are still keen on live TV. Streamer QS is designed to bring these two worlds together. With a smart solution for the two most important remote-control features: a. full control (Traditional TV) b: simplicity (Streaming). The lower keypad has hidden functions for live TV controls (the digits). These additional 11 keys only appear when needed, creating an easier interaction while keeping the remote compact and the key count low.
Ideation & Concept development