TV's are getting bigger. People are moving more often. You don't want to drill a load of holes in your wall to mount your TV. You want to be flexible. Easy. At the same time we see TV's are also getting smarter. You don't need a huge stack of equipment. Netflix and Spotify allowed you to get rid of all your DVD's and CD's. You really only need your TV.
DE DESIGN was asked to design the next generation of TV mounting systems that really fit the needs of these modern-day users.
Red Dot Winner 2020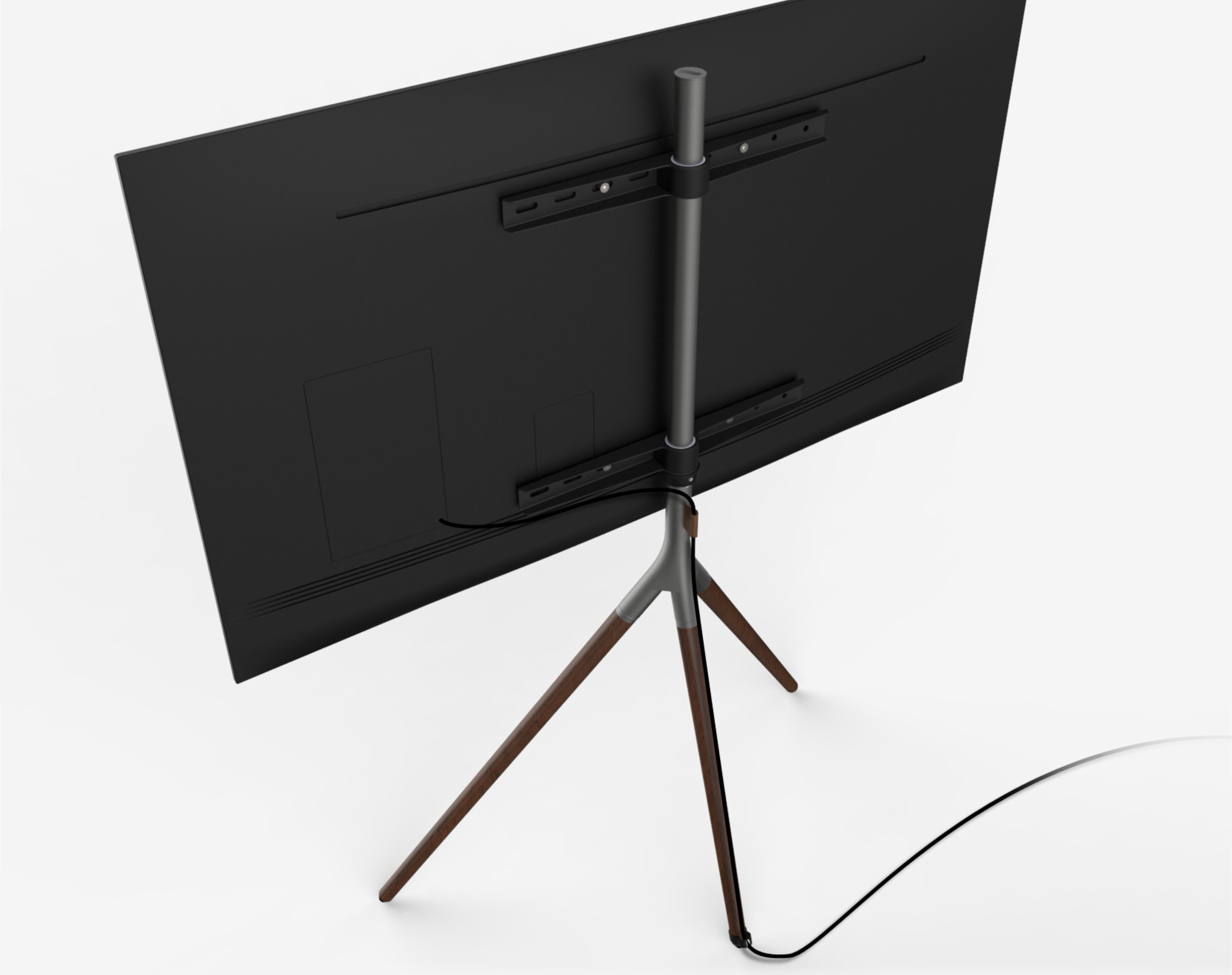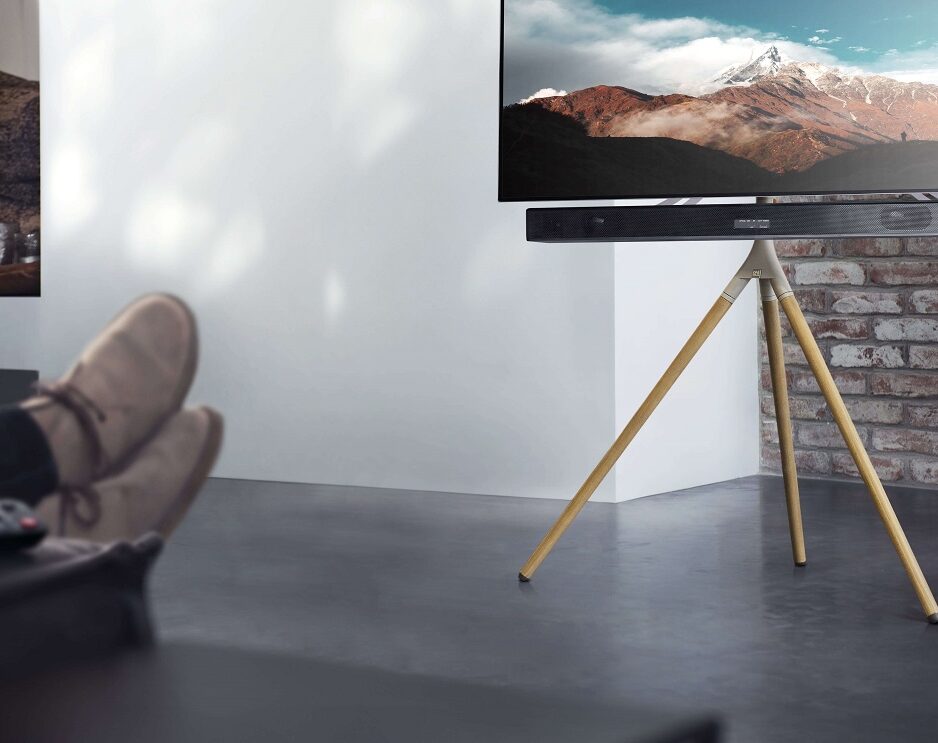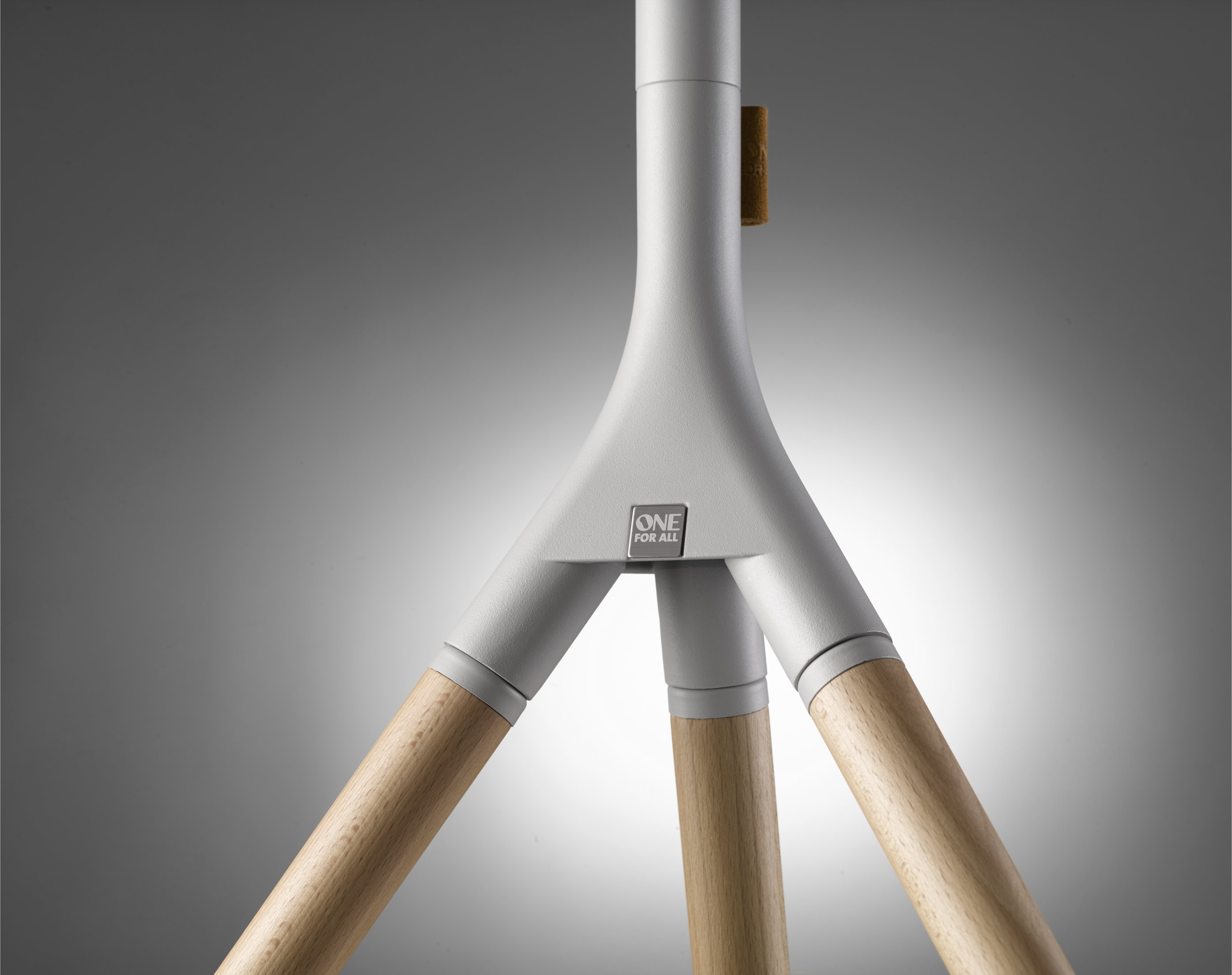 Turn your TV into the center of attention
One For All believes that your TV deserves to be the centrepiece in your living space. A TV stand should be an extension of that, a piece of furniture with an identity. We designed the Tripod TV stand to match those requirements.
The Tripod is more than a mounting solution; it is the perfect complement to your interior ensuring a clean and clutter free look for your living space.  This free-standing Tripod is height adjustable and features 360° swivel functionality.
Ideation & Concept development